| | |
| --- | --- |
| | We have removed the online lists due to privacy concerns, but if you'd like to try to contact someon specific (for legitimate, non-network-marketing related reasons) e-mail the webmaster. |
| | On Facebook? Join the "Bradley Central High School - class of 1982" Facebook group page! See pics, connect with friends, make clever comments commiserating--er, celebrating the passage of time. (If the link doesn't take you there, search by the title). |
| | You might find some more alumni at www.classmates.com. |
Make sure we have your info to keep you informed on class news!
Your Name
(ladies, please include your maiden name)
Spouse/Guest Name
Address, City, State, Zip
Telephone & Email Address
Children's Names & Ages
Employment (including title)
E-mail updates to Mark Hall Webmaster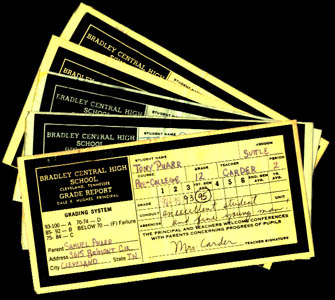 E-mail
The reunion committee includes (or has included) the following (roles have changed but the names are the same):
Email your info or questions to Kelly Newman Smith, Ricky Mikle or Kelley McLain Massey (and other highly-valuled volunteers):
Bradleybears1982@gmail.com

Call: (423) 339-3933 (Tony Pharr)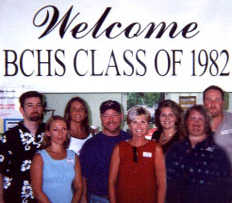 Some of the committee at the 20th.